May 20, 21:30hrs (NPT)
Camp 2 update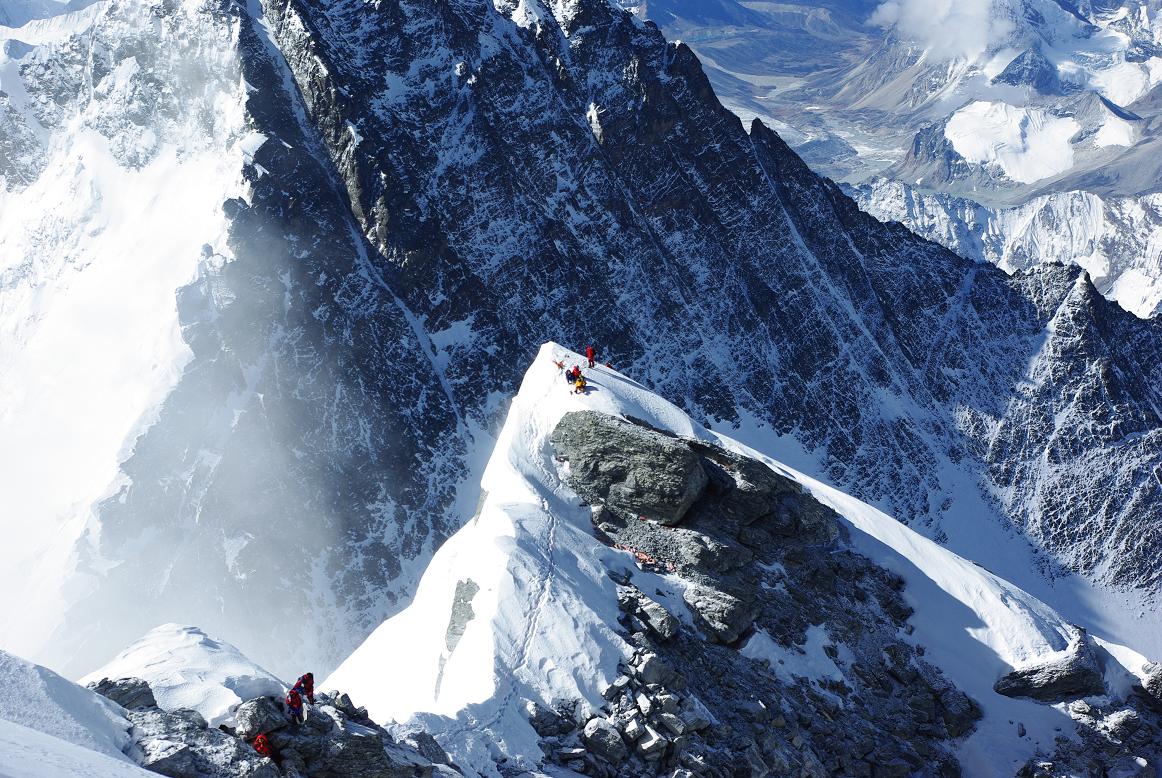 Sorry for the late reply, since Tim's check- in I've been frantically answering to families and media requests.
THEY ARE SAFE at Camp 2..Tim says the team is hysterical at this point with their achievement. They are all feeling wonderful, tired and had a smooth down climb from the South Col.
Sean is at base camp already and Kevin is now sleeping at Camp 4 on Lhotse. Everything going to plan.
Marty, Lee, Murad, Patrick will be at base camp just in time for lunch tomorrow. Base camp is 80% packed up and everyone will begin their trek back to Lukla on the 23rd.
Photo: Team Peak Freaks on the summit in 2008- taken by Dominque Gilbert from Quebec.