May 12, 21:00hrs (NPT)
Oxygen drill.
.. today the team went through a second round of oxygen drills, thing
s like being careful when adjusting your partners flow rate, cumbersome gloves and foggy thinking can put your partner at risk if you aren't precise with the settings.
Another important thing is how to clear the ice that builds up on the mask. We've had people go through this drill over and over yet when they are starting to feel the effects of low oxygen level intake they will forget what is going on and to check it. A good indicator is cold extremities. Our Sherpa guides and Marty have a lot of experience in observing behaviors that show adjustments are needed.
We use the 4ltr Poisk oxygen from Russia with Top Out masks, this systems has worked very well for us over the years. It takes 3 bottles of oxygen from the South Col (Camp 4) to the summit and back to the Col. Plus we have oxygen for them to sleep on at Camp 3 and enough to sleep two nights if needed at t
he South Col plus back-up for emergencies.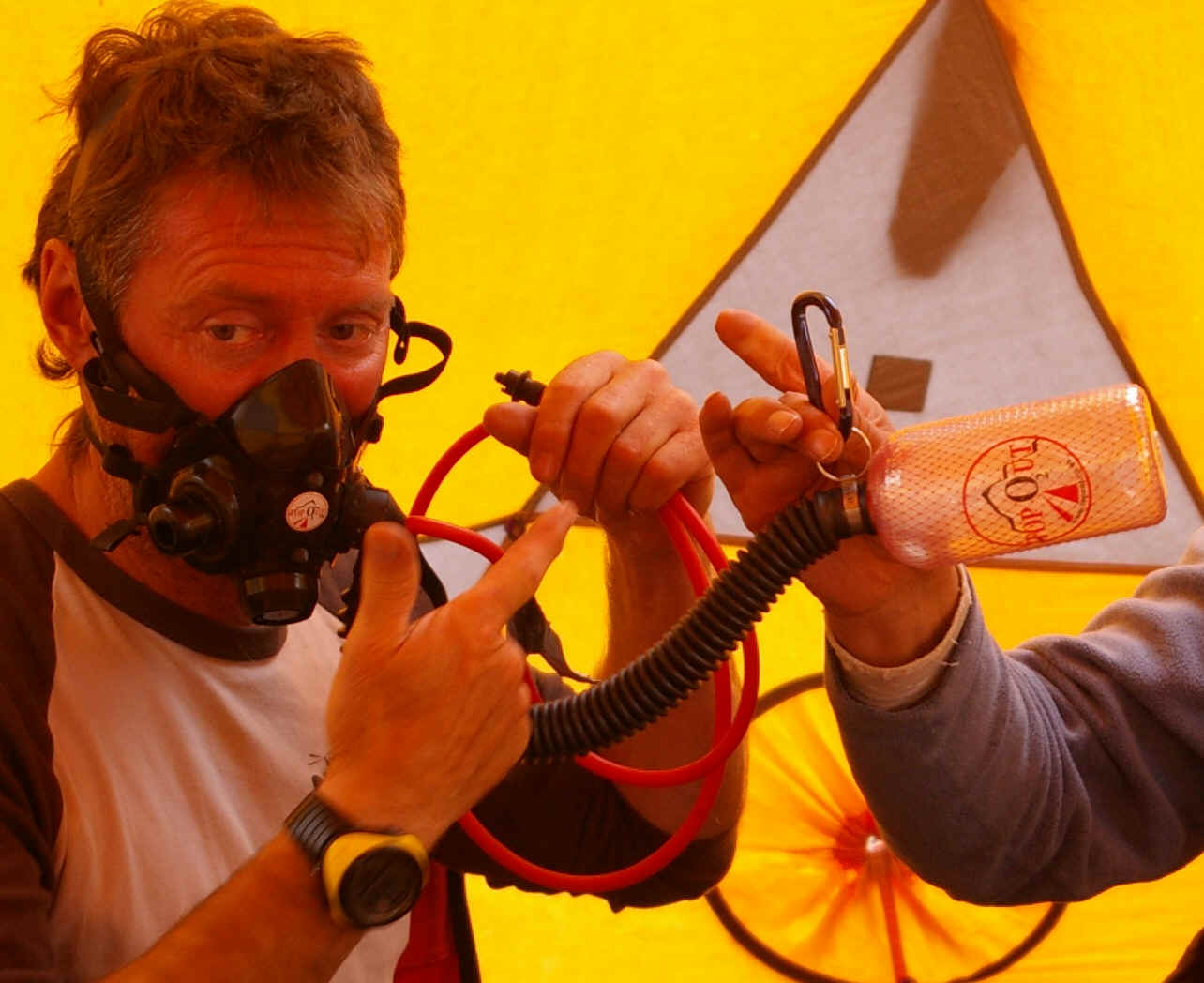 Masks - Old top (Finjo Sherpa on the summit) New (Tm at EBC)
Teams are starting to find their spot in the big picture for a summit bid. A Minister from the tourism office came around today trying to get an idea of who is going when. Everyone seems to spacing out pretty good but we had this conversation last year season as well as we do every year. You will never really know till you go.