May 9, 21:00hrs (NPT)
Happy Campers.
.. all the way around. I've got my friends back and they're telling
me how happy they are to be back. The enjoyed being down where things were green and living but it got old quick. They said they missed the food and comforts here.
Speaking of food, Desh Kumar is now our head cook, Ang Karsung has been sending him to chef school in Kathmandu the past couple of years. He even went to a school for baking. He's getting -really- good. Desh started out as an assistant trekking guide and over the years of working with us he's now a full blown chef, not a cook, a chef of high standing and could work anywhere in the world if he has the desire to.
We still get our Peak Freak traditional sushi treats now and then but we also get an abundance of fresh baking, things like loaves of bread, buns, cakes, pies, muffins, pigs in the blanket, croissants and home made preserves. Not made with the heavy potato flour they used to use but some new light variety.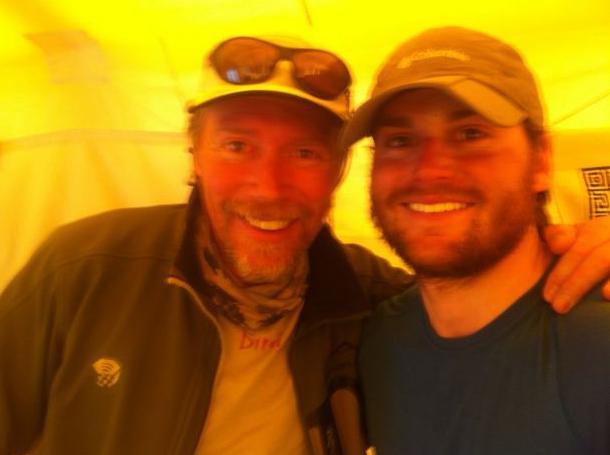 Tonight's dinner was an assortment of appetizers, soup starter and salad followed by beef (yummy water buffalo) stroganoff, mixed coconut vegetables, fresh baked rolls and delicious fresh pineapple from the low lands. Our vegan and vegetarian climbers get some fancy looking dishes like stuffed peppers, falafel kabobs, lentil burgers, humus and other creations I don't know what you'd call them but they sure look beautiful and apparently taste good.
Marty tried to send out some pictures but there's some difficulties in the Himalayan cyberspace right now. He'll try again in a couple days and apologizes to everyone following.
ROUTE: The rope to the summit is so close but yet so far if the wind keeps up. I'm not sure as it's screaming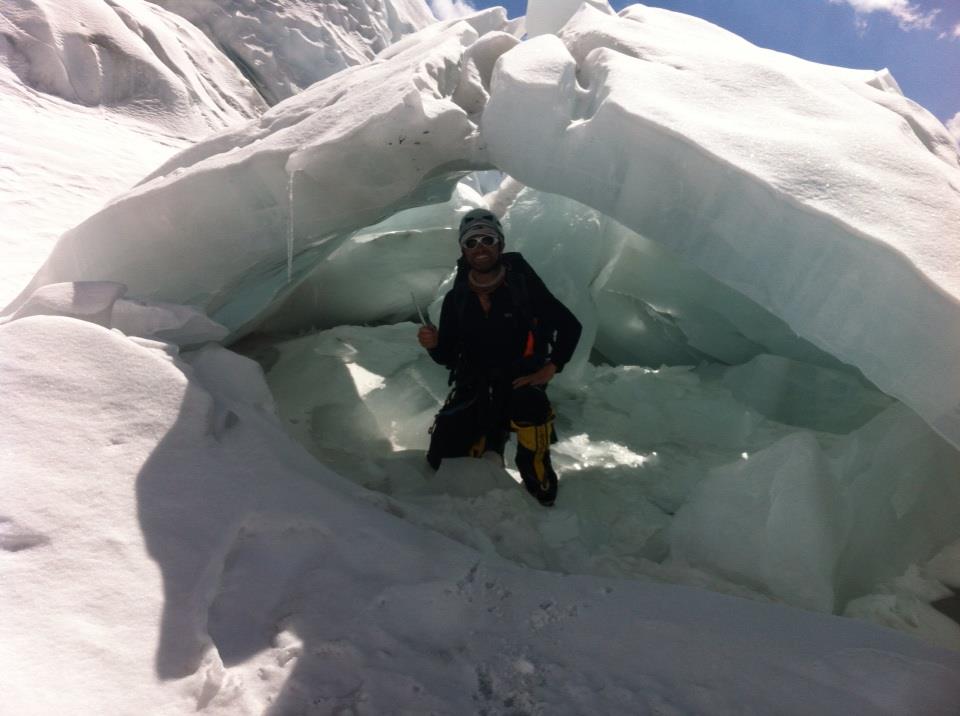 over head right now up there, it may get postponed once again as we suggested it might a few days ago. Have to keep trying, we have a lot of people here now ready to climb and good spacing is mandatory.
Photos: I've grabbed some shots from Sean Mooney's and Kevin Farebrother's social sites that show some pretty good mug shots of some of the cast of character this year.
1. Lee and Sean 2. Tim and Sean 3. Kevin's ventilated tent 4. The one of Murad- our team doctor and climber was too fuzzy to use so I've added one from the Triple Crown/Everest Boot camp he was on with us this past autumn. 5. Marty and Sean. 6. Patrick & Sean 7. Tashi the trend setter (left)- Sean likes it (right).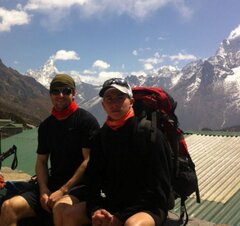 To thank Sean for the his dedication to uploading photos a reminder to help him out with surpassing his goals to raise funds for
"
The Right to Play" campaign
.