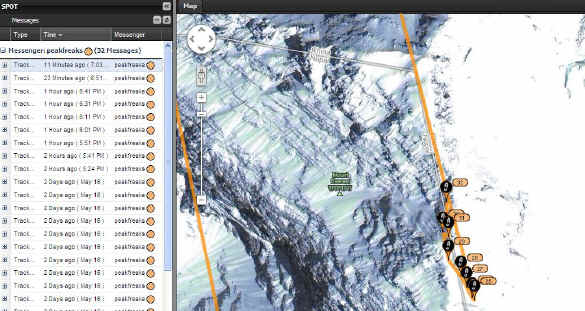 07:30hrs
NPT: Marty, Lee and Murad are currently climbing at the Hillary Step, there is about a 15 minute line-up, no big deal, everyone is working through it just fine.
There are a lot of people about to top out right now. The weather is beautiful, cloudy on the north side, bluebird on the south and next to no wind.
Lee, Murad, Marty should be on the summit in about 1 hour and Patrick and Kevin in about 2 hours. They are just below the south summit.